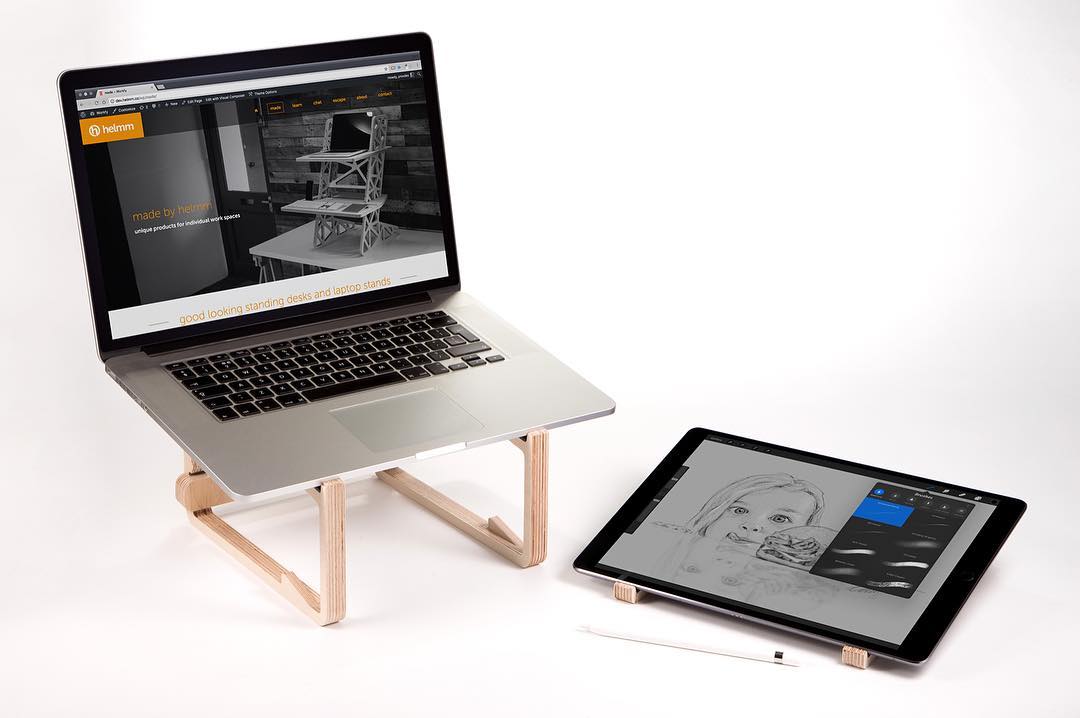 Photo taken at: FunkBunk
Our La-Stand laptop stand splits into two parts you can use it for two devices at the same time. Here it's shown with a MacBook Pro and iPad Pro – ideal for a home or office set-up, and for users of the Astropad app so you can draw in the perfect position on your tablet but keep an eye on the other screen at the same time.
This is a solution to a problem I've been having for ages with the iPad Pro, I really dislike drawing on a horizontal flat surface and the SmartKeyboard stand for the iPad can't manage a good drawing position. So I designed a stand that can do it all! The angle is perfect for drafting and sketching (one of my favourite hobbies) and with the laptop on the other half I can use it as an extension of my workspace with a separate keyboard for quick shortcuts – within seconds I have the ultimate portable and productive workstation, which I can just chuck in my bag when I am done!
This setup would also work really well for a mobile music production rig using a laptop and a mini midi keyboard or MPC.
The top of the La-Stand is silicone-lined plywood designed to keep your gear scratch free, and nice and secure!