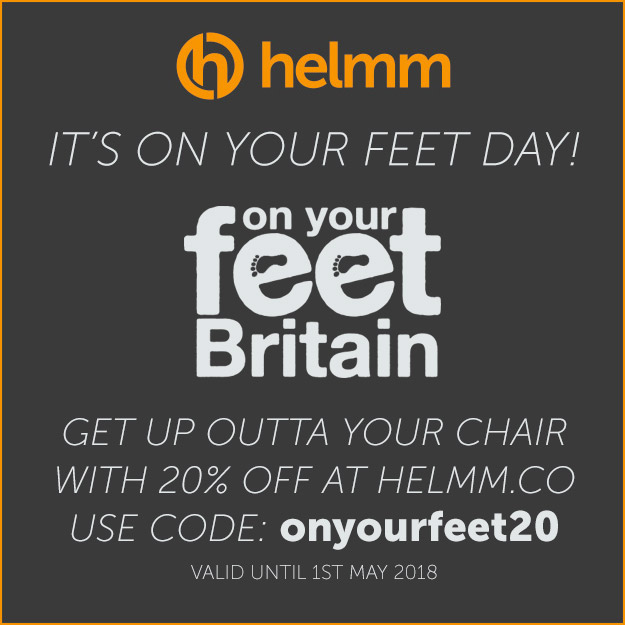 Use code onyourfeet20 at the checkout for 20% your whole order! Valid until 1st May 2018.
"Get up offa that thing"
The On Your Feet Britain Challenge dares you to take James Brown at his word and convert 'sitting time' to 'standing time'. Follow some simple changes – it's easier than you think:
Stand during phone calls
Stand and take a break from your computer every 30 minutes
Use the stairs
Have standing or walking meetings
Eat your lunch away from your desk
Walk to your colleague's desk instead of phoning or emailing them
Stand at the back of the room during presentations
So Friday 27th April 2018 is your chance to get the ball rolling and encourage your employees to take a stand. Team up with colleagues and see how much "sitting time" you can reduce on the day.