Currently sat in the corner of our design studio is a huge, huge box containing an OozNest WorkBee CNC machine. I had been shopping around for a CNC machine for prototyping and small scale manufacturing of our standing desks. For ages I couldn't find anything that really fitted the bill and the WorkBee was just recently released in the UK by OozNest and was perfect for our needs.
Now the WorkBee is a kit which you build yourself and I am really looking forward to putting it together but when I bought the kit I was only given one choice of router to use (when they usually offer you two). This led me to thinking, did I buy the right spindle/router for our new CNC machine?
This is what I bought: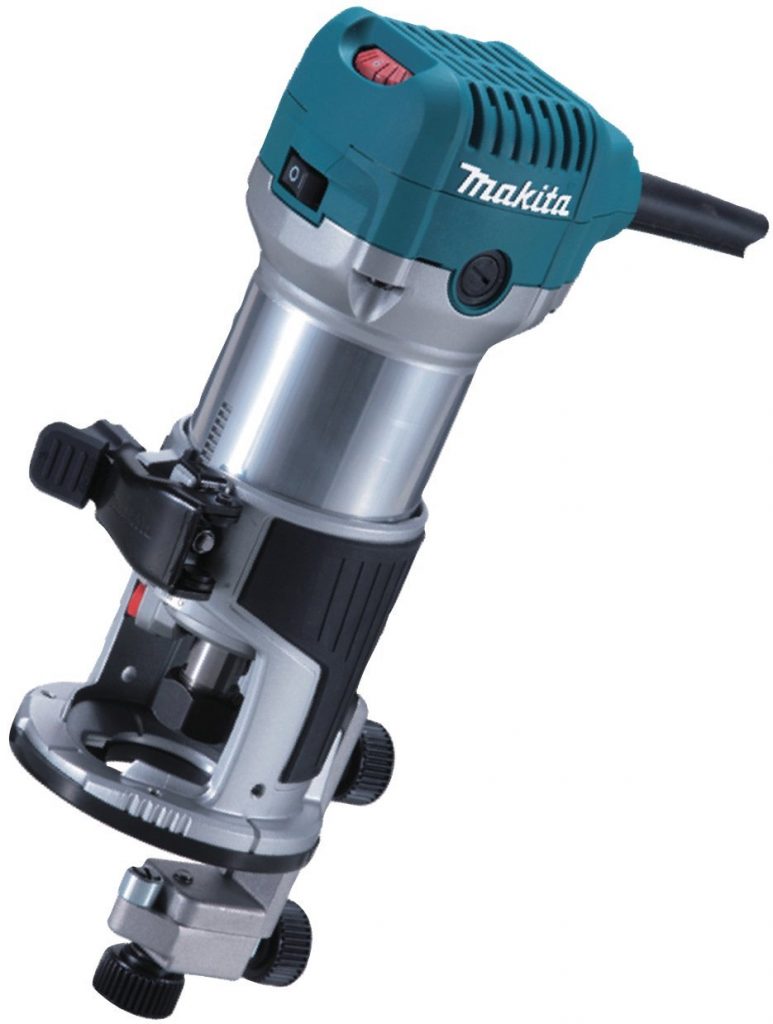 Makita RT0700CX4 240 V Router/Trimmer
Makita certainly make good tools, so I wasn't to concerned that this was my only choice when buying the WorkBee.
The RT0700CX4 has 710 W motor delivering a no load speed of 10,000 to 30,000 rpm. This was interesting as it has the biggest speed range of any WorkBee compatible router, and it apparently has a nice soft start feature so it won't jolt the rigging when it starts up.
It's also cheaper than the DeWalt equivalent by some stretch.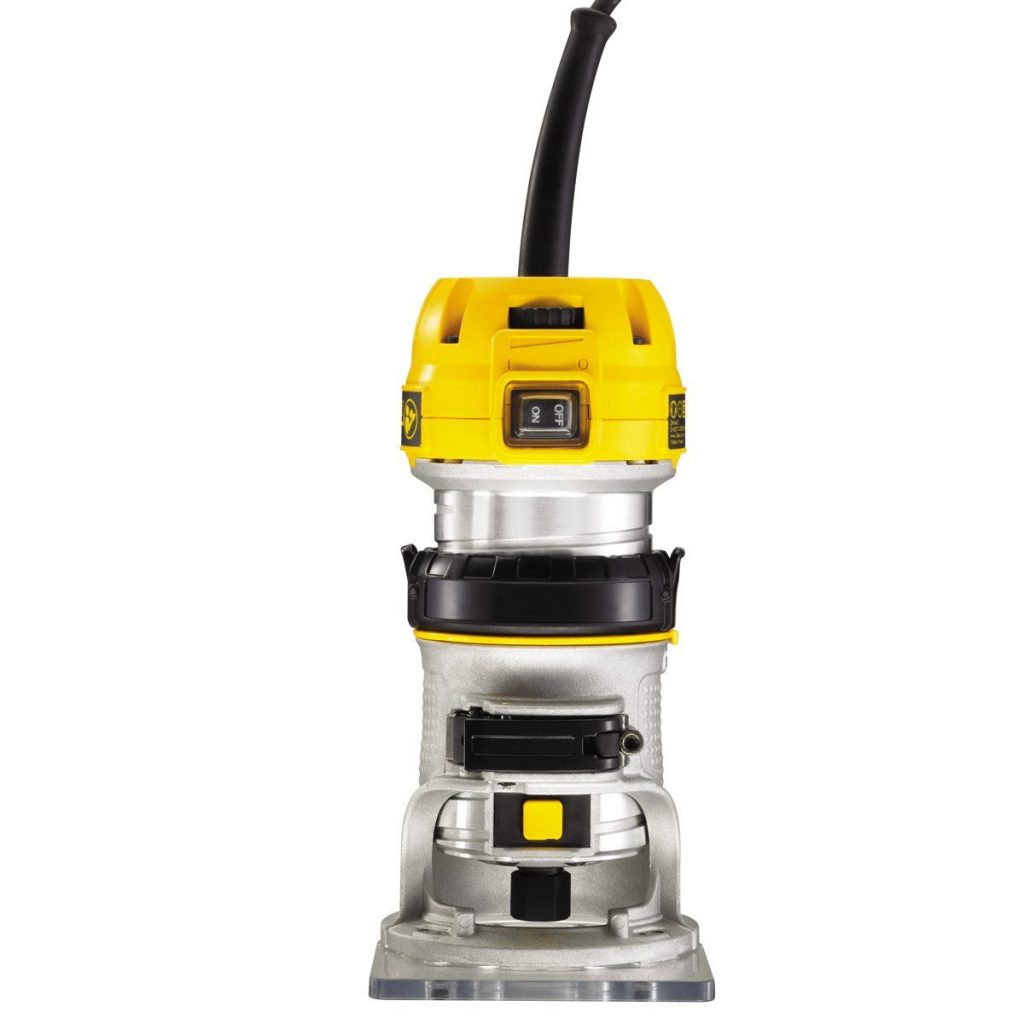 DeWalt D26200 1/4in Compact Fixed Base Router 230 Volt DEWD26200
OozeNest originally offered this as an option for the spindle on their CNC machines as it seems to be the premium offering and is certainly the most popular on Amazon.
It's certainly a good router but doesn't quite have the speed range of the Makita, it runs from 16,000 to 27,000rpm which isn't a big difference but if you want to try low speed cutting then the Makita wins.
However, the DeWalt has the winning colour scheme and an LED light to show what you're up to which could be really useful.
It is around 70% more expensive though.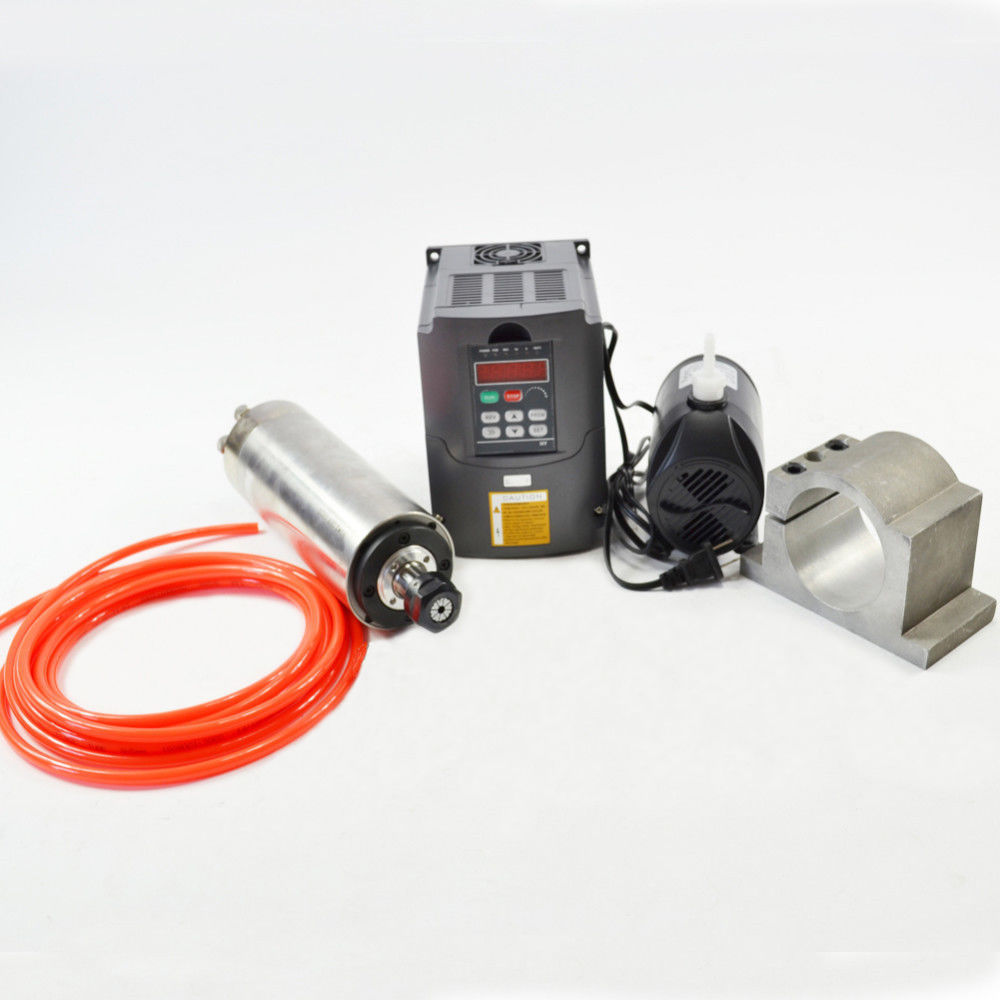 HY 2.2KW WATER COOLED SPINDLE MOTOR ER20SPINDLE & 2.2KW DRIVE INVERTER
It's more than early days, but I watched a really interesting video below by a guy using a water cooled spindle on a similar CNC machine. With more accurate, computer controlled speed, extended work times thanks to the water cooling and quieter operation this may be something to consider for the future.
I have used the Makita handheld before and it is loud!
Problem is there is a tonne of these thing at around 3 times the price of the Makita on eBay from China and it's difficult to know what's a knock off copy or not. I'll post again if I actually buy one. On eBay here.
This is the video:
Only time will tell if the Makita is up to the job. I am just concerned about it overheating on some of our more complex patterned jobs, but fortunately we will only be cutting plywood or plastics with it so fingers crossed all will be fine.
One thing I might do fairly soon is get a computer linked speed controller like this: http://www.vhipe.com/product-private/SuperPID-Products-and-Accessories.htm so we can adjust spindle speed on the fly.
I'll be posting notes on how it all goes when the machine is up and running to give some more informed insight.